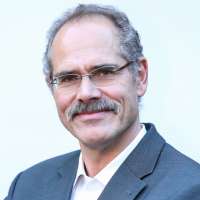 HENRY W. S. SCHROEDER
Germany
Henry W. S. Schroeder, M. D., Ph.D. is professor and chairman at the Department of Neurosurgery at the University Medicine in Greifswald, Germany. He obtained his MD at the University in Greifswald in 1989. In 1996 he received the Board Certification as Neurosurgeon. Since 2004 he is Professor of Neurosurgery and Chairman of the Department of Neurosurgery at
the University Medicine in Greifswald.
Dr. Schroeder is Member of the German Society of Neurosurgery and of the German Academy of Neurosurgery, International Member of the Congress of Neurological Surgeons, International Fellow of the American Association of Neurological Surgeons, Member of the scientific board of the German Society of Skullbase Surgery, Member of the Executive Board of the International Federation of Neuroendoscopy (currently President elect), and was the Chairman of the Neuroendoscopy committee of the WFNS from 2014 -2017.
His main operative and scientific interests are endoscopic neurosurgery (hydrocephalus, cysts, intraventricular lesions), endoscope-assisted skullbase surgery (meningeomas, vestibular schwannomas, epidermoids, microvascular decompression), and endoscopic endonasal skullbase surgery.